UTSUWA-NO-YAKATA Canada is Japanese owned/operated tableware store in Canada for decades. We have been introducing authentic Japanese pottery as well as Japanese culture that is widely appreciated here.
Our quality pottery is imported directly from the Mino, Arita, Hasami, Banko, Iga, Shigaraki, Kutani regions and more in Japan, and is widely appreciated by retail customers and more, restaurants, hotels and re-sellers. The variety of beautiful Wa-zakka items (classic Japanese accessories and decorations) we carry is also a very popular and great gift idea for a wide range of customers.
With the best of our knowledge and experience, we continue to provide the best quality, yet affordable, products to our customers!
MINO
Mino-yaki, Mino-ware is a ceramic that has been made in Tono, the south-eastern part of the Mino region in the Gifu prefecture. The Mino region has been known for its quality clay and pottery since the Heian period(794-1185). Seeking good quality clay, many potters moved to the Mino region. Oribe, Shino and Ki-Seto - more styles of Mino-yaki - was also developed for use during traditional tea ceremonies.
Today, the production of Mino-yaki takes more than 50% of the market share in Japan. It is the tableware seen in the common household's everyday life.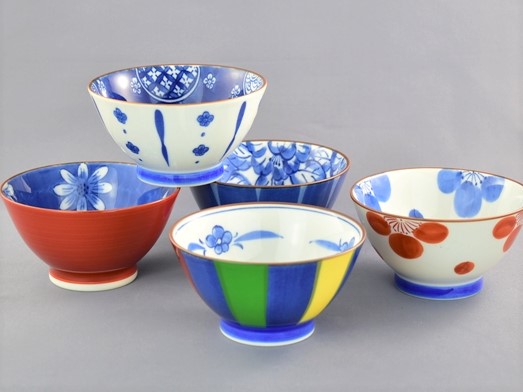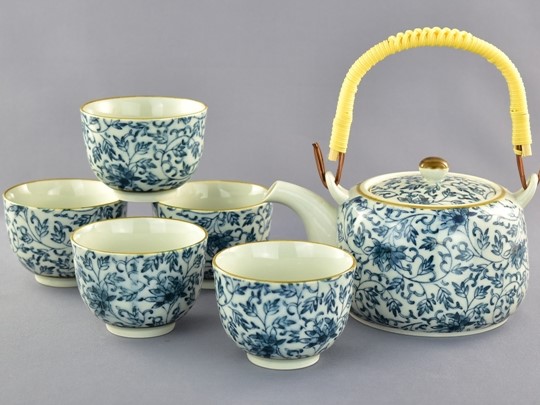 ARITA/HASAMI
Arita-yaki, Arita-ware, the first porcelain made in Japan, was born in Arita-city, Saga prefecture. The clay stone that is used to produce porcelain was discovered in this area in the 1700s, and since then, Arita has become the capital for porcelain production.
There are three main styles in Arita-yaki : Ko-Imari, Kakiuemon and Nabeshima.
Arita-yaki is popular for its unique and gorgeous colors, patterns and beauty.

Hasami-yaki, Hasami ware is from Hasami-city, Ngasaki prefecture.
Thier simple designs as well as it's functionality is well known as classic and modern tableware, they are typically incorporates a pure white porcelain with a blue pigment.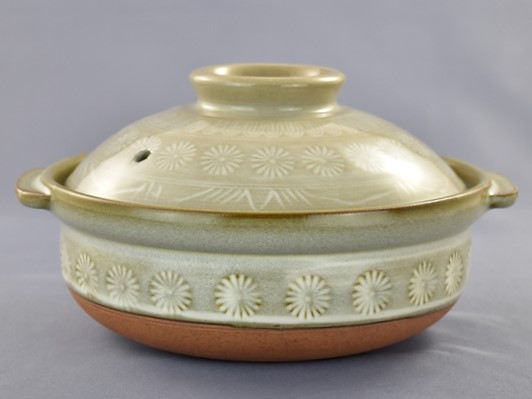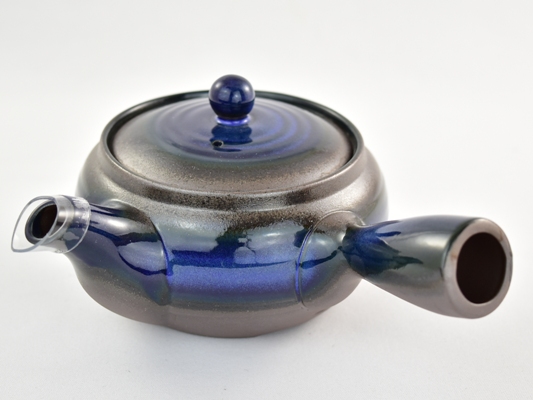 BANKO
Banko-yaki, Banko-ware was born in 1700s in Yokkaichi-city, Mie prefecture and it is resistant to high heat as its feature. Since Banko-yaki, consists both clay and raw stone materials, it is categorized in Han-jiki, half stone-ware.
Donabe and Banko tea pot are the most famous forms of banko-yaki. Donabe is a cooking pot for Japanese hot pot, and Banko Donabe`s market share is 70-80% in Japan. Banko tea pots are made of Shidei-clay, which is rich in iron, giving green tea a rich taste. Must have items !